2016 STATIONARY ORDERS - ONLINE LODGEMENT NOW AVAILABLE!
Posted by Gleeson College on 19 November 2015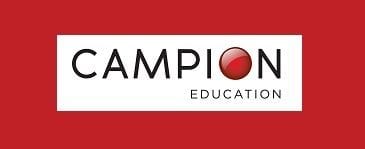 Suppliers of Stationery
Resource List 2016 for GLEESON COLLEGE
Campion Education Procedure for Ordering Stationery
The Resource List will be available on-line from Wednesday 11 November at:
Please note: If you do not have the facility to order online, order forms will be available from the front office.
To access the Resource List on-line, click on ORDER NOW under Parents and Students, select Gleeson College under SA/NT. Enter the school code 3XPH and choose appropriate year level.
If you prefer, you can visit Campion Education, 46 Glynburn Road, Hectorville and select your own requirements, but shop early to avoid the rush.
Completing Your Resource List On-Line
Place student's name, address, parents' mobile phone number (or daytime phone number) and email address in the spaces provided. Delivery can also be to an alternate address if you will be away (eg grandparent, neighbour, business address/name).
Tick the items you require. Only the ticked items will be supplied.
Orders will be sent via Australia Post and a card will be left if not at home.
Free Delivery for orders placed by the due date Friday 11 December 2015 and will be sent during the fortnight ending 15th January 2016.
Orders placed after the due date will be packed and sent as soon as possible. If you encounter any problems with orders, please contact Campion direct as soon as possible
Payment: ALL ORDERS MUST BE PRE-PAID
Payment can be made by Credit Card VISA & MASTERCARD only (credit cards will be charged on submission of order)
Money Order along with your printed Resource List
CHEQUES ARE NOT ACCEPTED
Refunds: We will gladly exchange or refund any goods supplied as faulty from the manufacturer.
Returns to: Campion Education. A refund cheque will be sent to you.